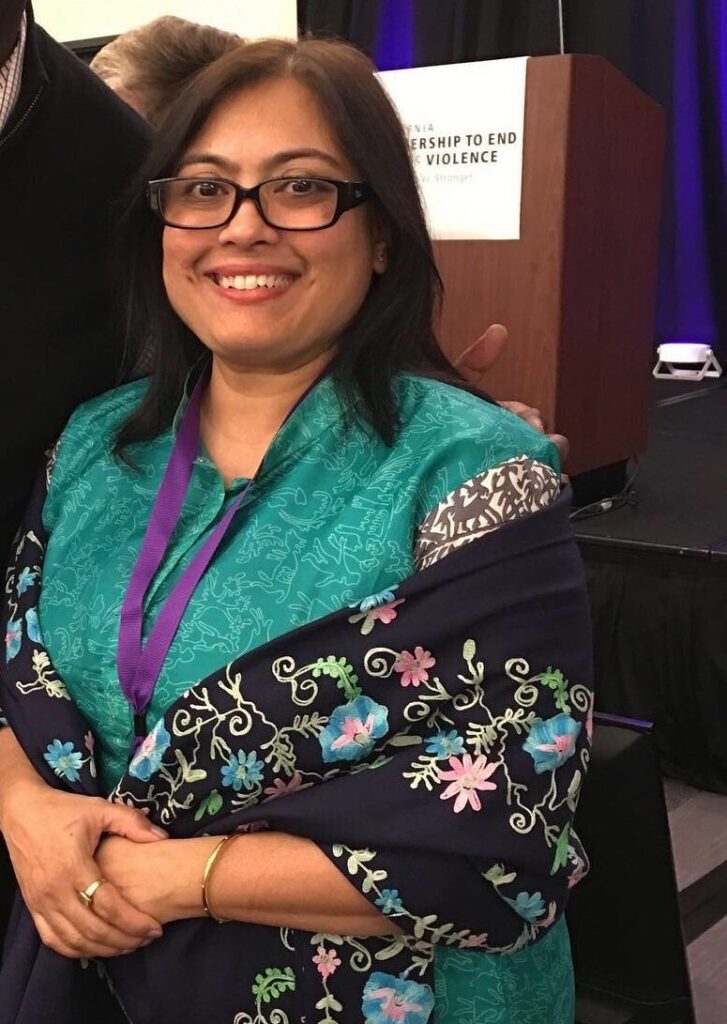 Maitri is a free, confidential, nonprofit organization based in the San Francisco Bay Area that primarily helps families and individuals from South Asia (Afghanistan, Bangladesh, Bhutan, India, Nepal, Pakistan, Sri Lanka, and the Maldives) facing domestic violence, emotional abuse, cultural alienation, or family conflict.
Maitri fills a critical gap in the domestic violence services available in the community by being sensitive to the culture of the South Asian community and by speaking the languages that South Asian survivors speak. Maitri services are free and confidential.
Nandini Ray, Sr. Manager, Outreach & Prevention Program. She leads all community engagement and educational activities at Maitri – hosts the podcast, Between friends, runs the social media pages, and represents Maitri at community events, in media and meetings. She is a State mandated trained Domestic Violence advocate.
On the show today, Nandini talks about Maitri – about all its services in great detail, about how one reach Maitri for help and much more – so in case you missed this earlier, tune – in for sure, today, 6th October, on our show, Saat Samundar Paar, on MeraSangeet Gold – at 9:00AM,1:00 PM,5:00 PM and 9:00 PM – EST. You can also catch the interview on MeraSangeet East at 11:00 AM and 6:00 PM – EST