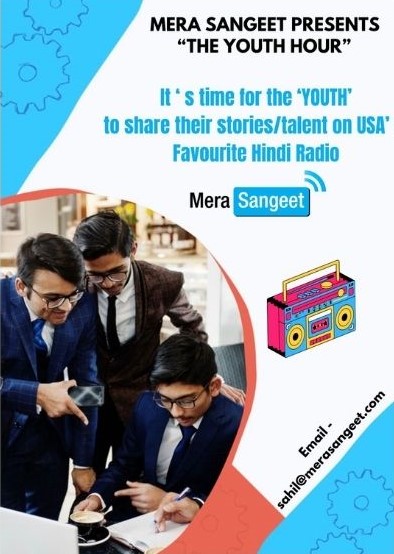 Inviting the youths in the United States of America to showcase your talents on your very own Radio Station here – MeraSangeet.com
Mera Sangeet brings to you an opportunity to be a part of the fun hour- Its the Youth Hour!!
It's Time for the 'youth' to share your stories / talents on your favorite Hindi Radio Station in the United States – So get your talents heard!!
So, if you are looking for a platform – look no further – we are right here to listen to you – sing, recite poetry, stories, jokes and well the list is certainly long 🙂
Send in your interests at sahil@merasangeet.com
Also calling out Student associations/groups to connect for coverage!!