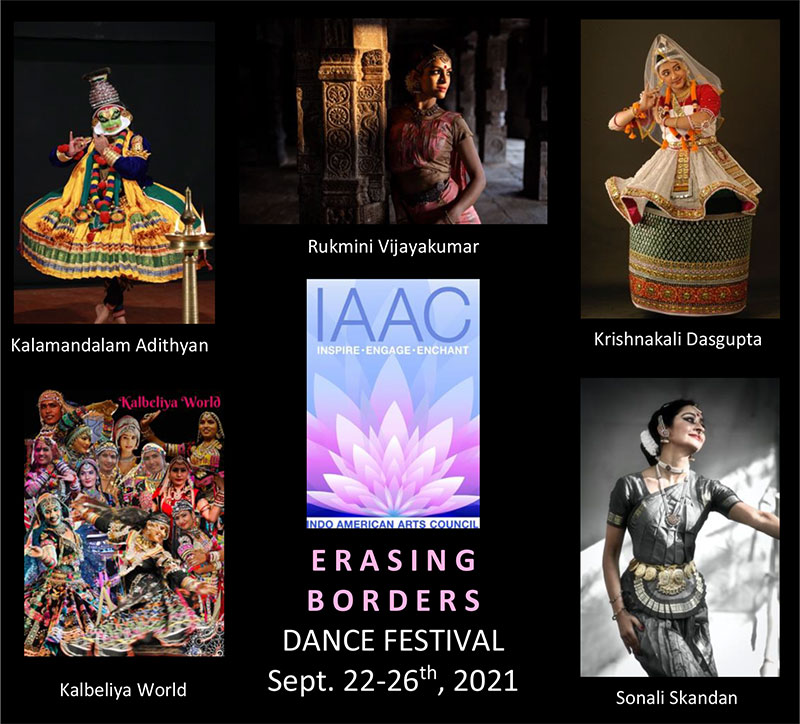 Indo-American Arts Council (IAAC) has announced its annual Erasing Borders Dance Festival, September 22-26, 2021 at 8:30 P.M. ET.
Now in its 14th year, the Erasing Borders Dance Festival will be all-virtual in its presentation. Ten artists trained in Indian dance forms from across the world will be brought together in a virtual borderless festival.
The dance festival is one among Indo-American Arts Council's other flagship events featuring music, film, and literature, all dedicated to furthering the knowledge and living practices of the arts of the Indian sub-continent.
The Erasing Borders Dance Festival of the Indo-American Arts Council (IAAC) invites dancers, dance companies and choreographers across the world to present works of artistic excellence sharing movement, heritage, and inspiration from India. The festival is curated for the New York City public and can now be viewed globally in its virtual edition.