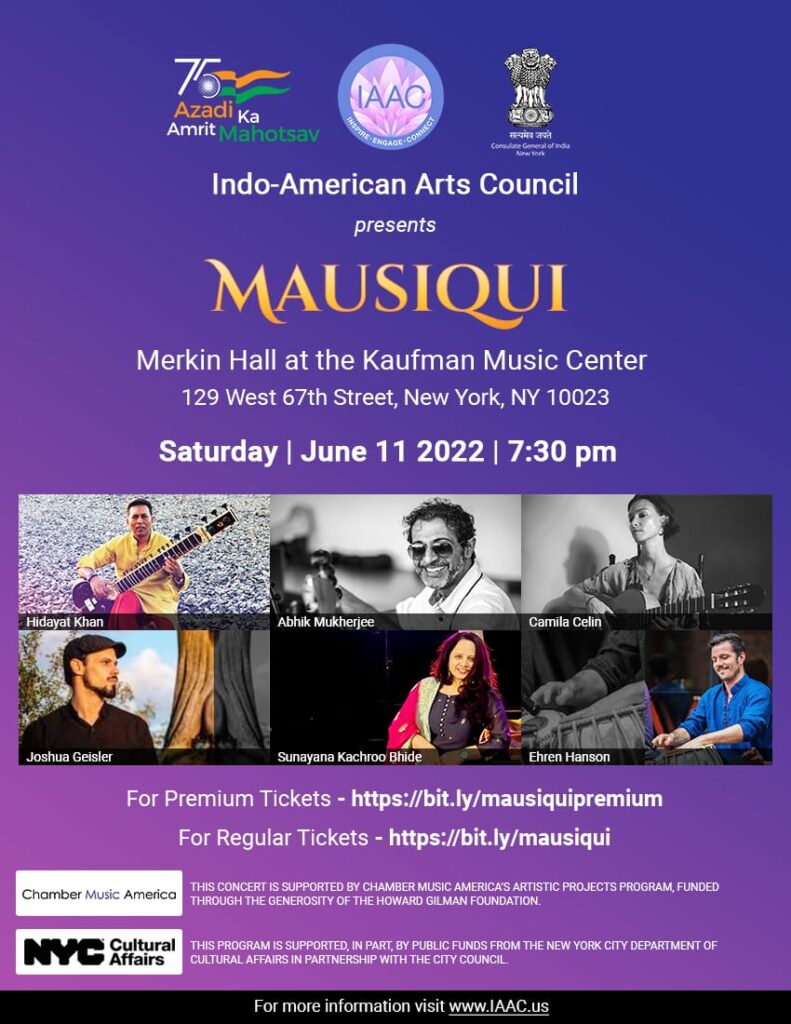 The Indo-American Arts Council (IAAC) supports all the artistic disciplines in classical, fusion, folk and innovative forms influenced by the arts of India.
IAAC aims to help artists and art organizations in North America as well as to facilitate artists from India to exhibit, perform and produce their work here. For information, please visit www.iaac.us.
A few days from now, on 11th of June, the Indo – American Arts council presents, Mausiqui. So, save the dates for sure.
For Tickets, please visit, https://bit.ly/mausiquipremium and
https://bit.ly/mausiqui. The special discount code is Mausiqui15