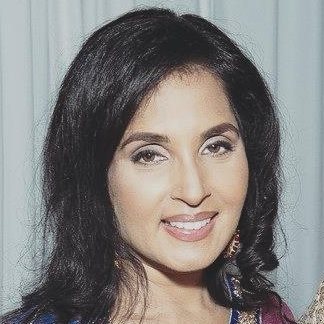 Swati Narayan is the Director of Operations at Houston Coalition Against Hate. She was born in Houston, Texas to immigrant South Asian parents. Her childhood experiences informed her views on justice and the right for all to have access to quality education and life opportunities. She has worked in the nonprofit sector both in India and in her home city of Houston focusing her efforts on underserved women, children, and marginalized communities.
Swati serves on the Board of Directors for Leadership Houston (Class XXXV), the Interfaith Ministries for Greater Houston's IMpower, the University of Houston's Friends of Women's Gender and Sexuality Studies, Momentum Education's Advisory Board, and is an active volunteer in the Houston Independent School District.
Swati is the mother of three sons and resides with her husband in Houston and their two rescue dogs. She hopes to facilitate a movement where the inherent value, worth, and dignity of all people are respected and supported in all spaces.
Do listen -in to her views on the ongoing gun violence crisis in the United States, on the ways to curb the proliferation of assault weapons, and much more – this Wednesday, 2nd November, on our Show, Saat Samundar Paar, on MeraSangeet Gold – at 9:00 AM,1:00 PM,5:00 PM, and 9:00 PM – EST. You can also catch the interview on MeraSangeet East at 11:00 AM EST