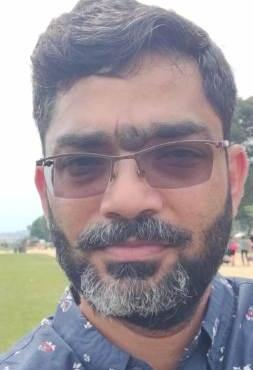 Science Masala is a special 'Science' based show, in which we unravel the mysteries of scientific world in a very simplified and masaledaar manner!
The topics are chosen by you (family members of Mera Sangeet) and our scientific expert answers questions related to them all, so that we all can understand 'what's going on'. If science has ever left you, awed, amazed or spellbound – this show is your cup of tea 😊
Amit K. Singh, Ph.D. Staff Scientist, Gene Regulation Section, Laboratory of Molecular Biology and Immunology, National Institute on Aging Biomedical Research Center, Baltimore, joins us, every week.
You can also suggest topics to be discussed in the show, just email at sahil@merasangeet.com. Today, we talk about Multiple Sclerosis.
To know more, tune – in for sure – on Sundays – at 7:00 AM, 11:00 PM, 3:00 PM, 7:00 PM – EST on MeraSangeet East and on Thursdays at 1:00 PM, 5:00 PM, 7:00 PM and 10:00 PM EST and