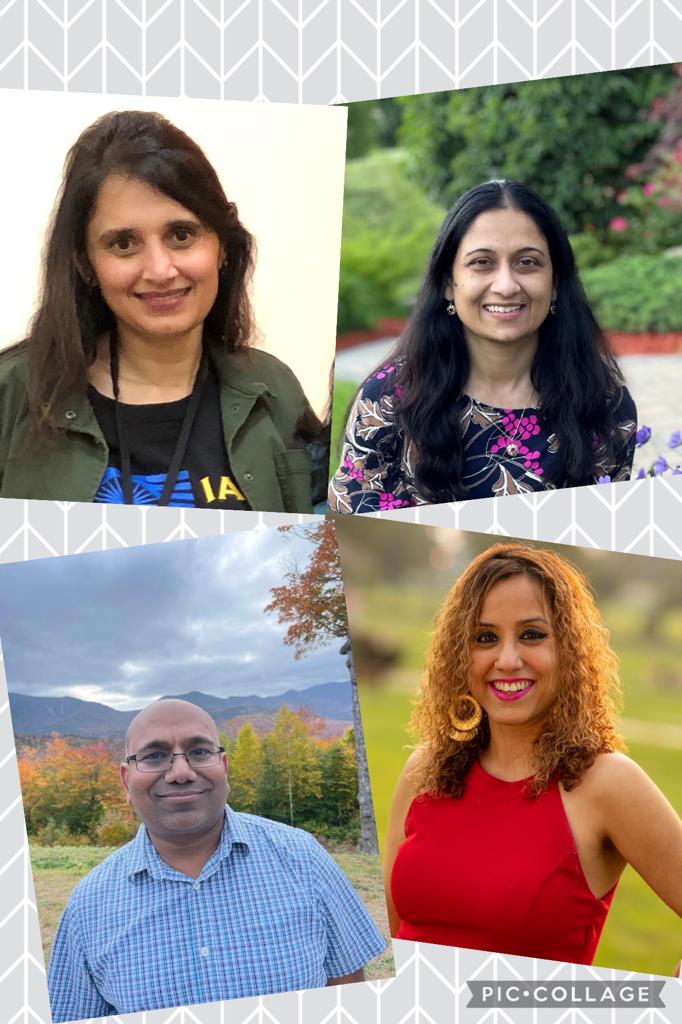 Vaishali Gade joined IAGB team in 2017 and now serves as the President. She earlier served as the Vice President of New England Marathi Mandal. Dancing is her passion and she has participated in many fundraising events to benefit area charitable organizations.
Maya Tamhankar is a Program Management professional, passionate about giving back to the community, and has been part of many non-profit organizations in the area. She now serves as Director, IAGB. She enjoys Indian classical music and dance and has dabbled in theater both on-stage and back-stage.
Nilesh Agrawal is a Senior it Project Manager and manages the database team globally as dba manager. He has over 20+ years of it experience. He now serves as a Director with IAGB and helps with their various initiatives such as civic collaboration. He loves music and sports.
Tanu Basu started with IAGB In her late teens, and is now running her 10th Executive term. Her Community Service 'Mantra' for this IAGB term is to be instrumental in enthusing the larger immigrant community to come together in synergy and also serve the Senior Community in the area.
On the show today, we talk to about the India Day celebrations and the many events that lead up to the day along with the ones that follow. So, in case you missed it earlier, tune – in for sure, today,5th August, on our Show, Saat Samundar Paar, on MeraSangeet Gold – at 9:00AM,1:00 PM,5:00 PM and 9:00 PM – EST. You can also catch the interview on MeraSangeet East at 11:00 AM and 6:00 PM – EST