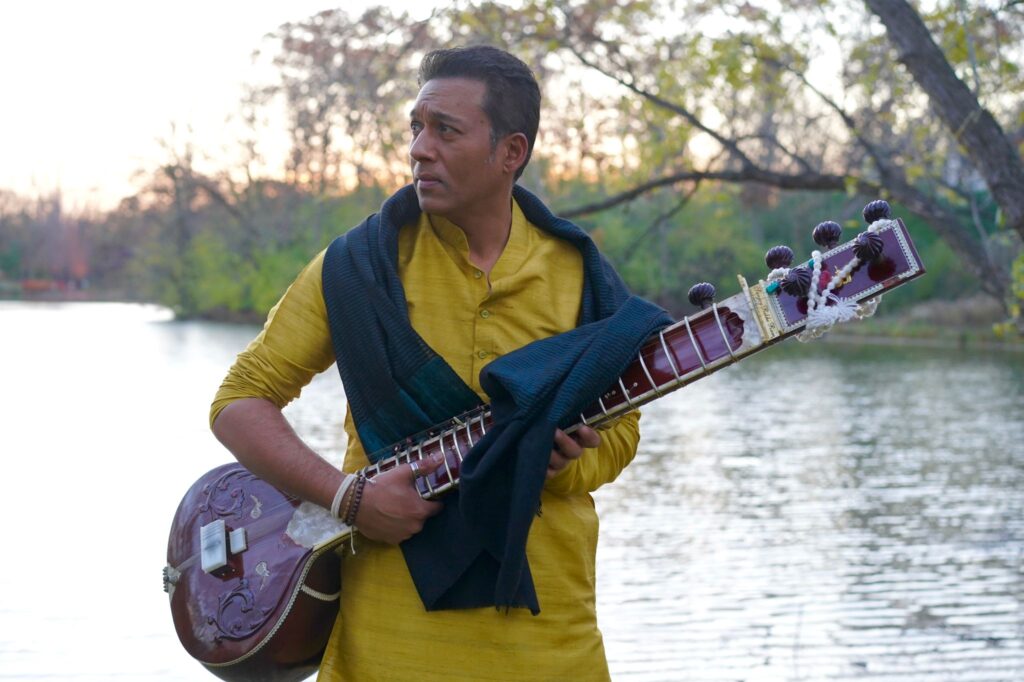 A direct descendant and proponent of one of the most treasured lineages of eastern classical music, sitarist Hidayat Husain Khan is the youngest son of the legendary Ustad Vilayat Khan, globally acclaimed as the greatest of all sitarists,
Hidayat Husain Khan harbors a rare, creative brilliance that effortlessly takes him across all genres and nuances of music. An exquisite sitar player and vocalist well-versed in the 'Gayaki ang'.
Hidayat Husain Khan has lent his versatility in several film score compositions and has performed in numerous classical and fusion concerts, independently and in collaboration with such illustrious musical names as, Ndugu Chancler, Ronnie Woods, Alicia Keys, Usher, Zakir Hussain, Pete Townshend, Will.I.Am, Jay Z and Darryl Jones.
Today, we take a journey back to his childhood days, of first picking up the sitar to mastering it, and much more about Indian Classical Music. We also talk about the concert, Mausiqui, scheduled to be held on 11th June, 7:30 PM – presented by Indo American Arts Council, and curated by Sunny Thakkar. Do listen- in to this conversation, on our Show, Saat Samundar Paar, on MeraSangeet Gold, today – 6th June, at 9:00AM,1:00 PM,5:00 PM and 9:00 PM – EST. You can also catch the interview on MeraSangeet East at 11:00 AM and 6:00 PM – EST