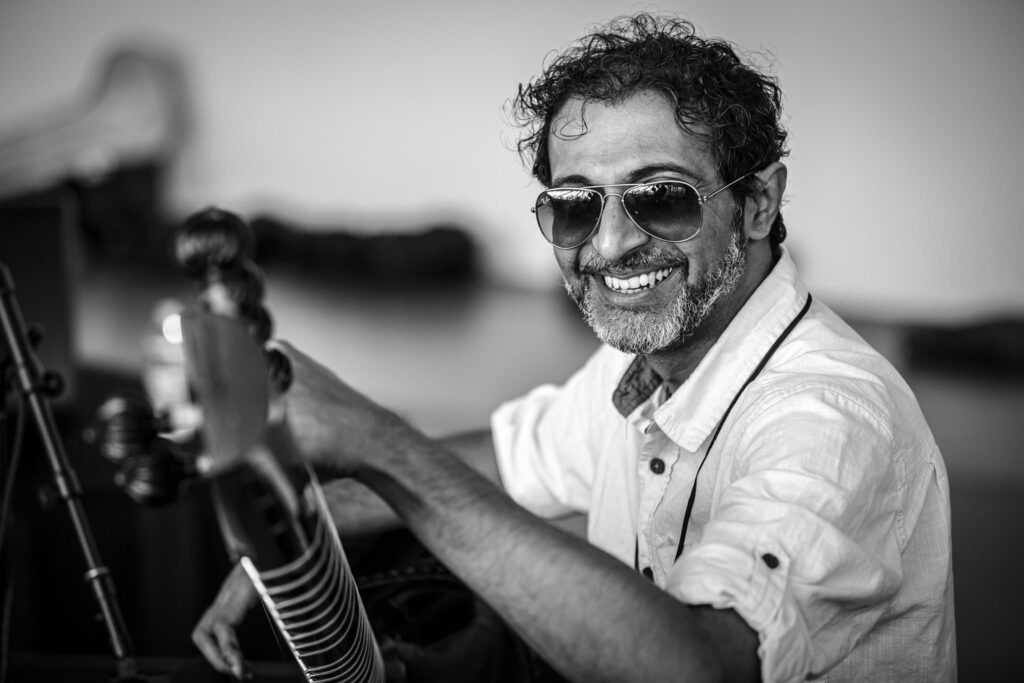 Abhik Mukherjee is a Kolkata-born sitar player of the Etawah-Imdadkhani gharana. He was initiated to sitar at the age of six by his father, Sri Tarit Mukherjee, and also by Sri Bimal Chatterjee, while simultaneously receiving vocal instruction from Sri Kaylan Bose.
Abhik has taken talim from Pandit Arvind Parikh and Pandit Kashinath Mukherjee, themselves disciples of the legendary Ustad Vilayat Khan. He is a gold medalist in musicology from Rabindra Bharati University, Kolkata, and has also received a scholarship from the Ministry of Culture, India.
Abhik currently lives in New York City and is one of the founding members of Brooklyn Raga Massive, an Indian classical music artists' collective. He is the director of academic affairs at Chhandayan School of Music in New York City.
Today, we talk to him about his childhood days, of the time he got initiated into this beautiful musical fold, of him finally falling in love with the Sitar and the journey till now. We also talk about Mausiqui – the concert – and yes we do hear a beautiful rendition on the Sitar! So, tune-in for sure, today, 8th June, on our Show, Saat Samundar Paar, on MeraSangeet Gold, today – at 9:00AM,1:00 PM,5:00 PM and 9:00 PM – EST. You can also catch the interview on MeraSangeet East at 11:00 AM and 6:00 PM – EST