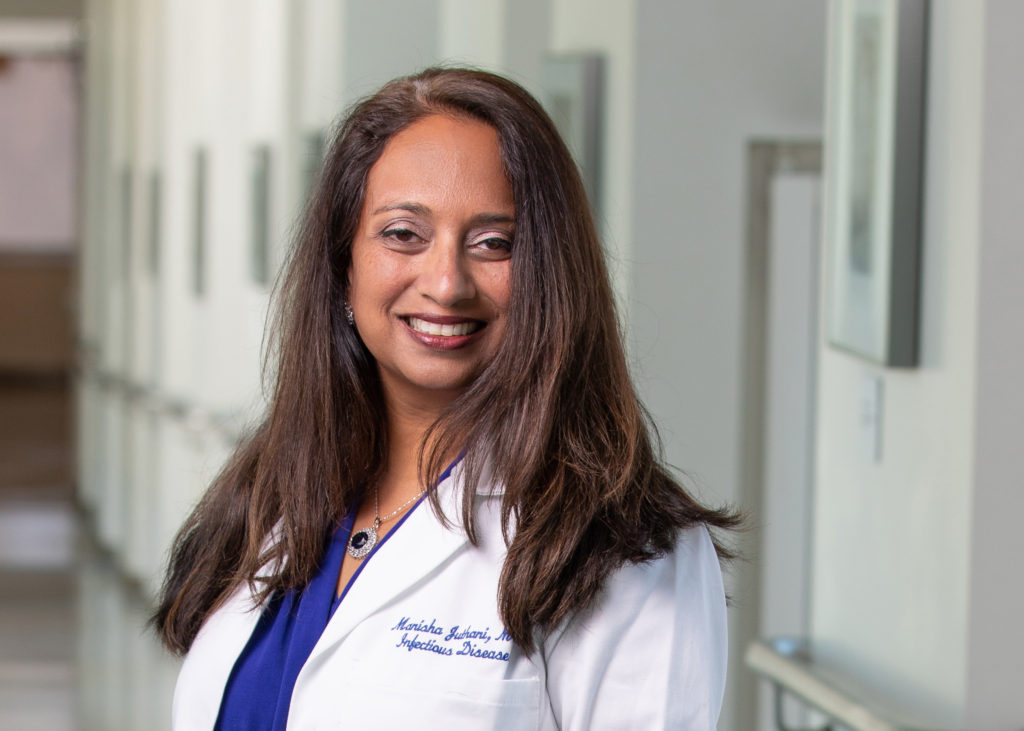 Dr. Manisha Juthani, MD, Associate Professor of Medicine and Epidemiology, Yale School of Medicine has been nominated as Commissioner of the Connecticut Department of Public Health in the US. A proud moment for all of us!!
Dr. Manisha pursued her undergraduate training from the University of Pennsylvania and attended Cornell University Medical College. She completed her residency training from New York-Presbyterian Hospital/Weill Cornell Campus. She was a chief resident at Memorial-Sloan Kettering Cancer Center.
It was in 2002 that Dr. Manisha arrived at the Yale School of Medicine in for infectious diseases fellowship training and in 2006, she joined the faculty full-time. In 2012, she took on the role of infectious diseases fellowship program director .
She loves to dance and sing and has a few more hobbies. She takes us through her new role, to Covid and other health issues, then back to college days, India and so much more – You will love the conversation and love knowing Dr. Manisha Juthani, the person as she prepares herself for her new role – Incase you missed it yesterday, catch the conversation for sure, today, 8th August, on our Hindi Radio Show, Chat and Chai, MeraSangeet Gold at 3:00 PM, 5:00 PM , 7:00 PM , 9:00 PM and 11:00 PM – EST.