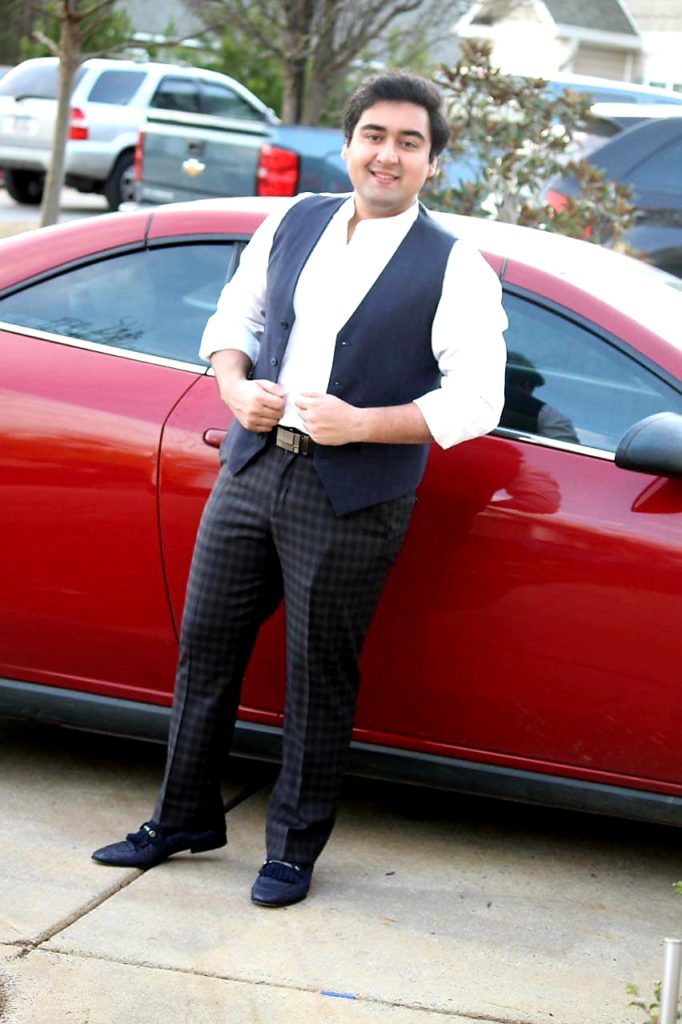 Does the picture look familiar – Well, this is Fuzail Rafi, grandson of the legendary Indian film playback singer, Mohammed Rafi Sahaab and he certainly is doing his family proud. He joined us from Atlanta, for this lovely conversation about his latest venture which has all us Rafi Sahaab fans excited!
We travel back in time and remember Rafi Sahaab – of all the fond memories that Fuzail has about his grandfather. We have all grown listening to Rafi Sahaab's beautiful songs, his voice so touching our souls, and today, you get to know the person – so many things that Fuzail has to tell us.
So, while you wait to listen in to the conversation, do visit https://mohammedrafiinstitute.com/home/. Fuzail talks in detail about this on our show too.
To know more about what all Fuzail is doing , do tune in for sure, today, 6th of August, on our Hindi Radio Show, From our Archives, on MeraSangeet Gold at 2:00 PM EST and on MeraSangeet USA at 5:00 PM – EST