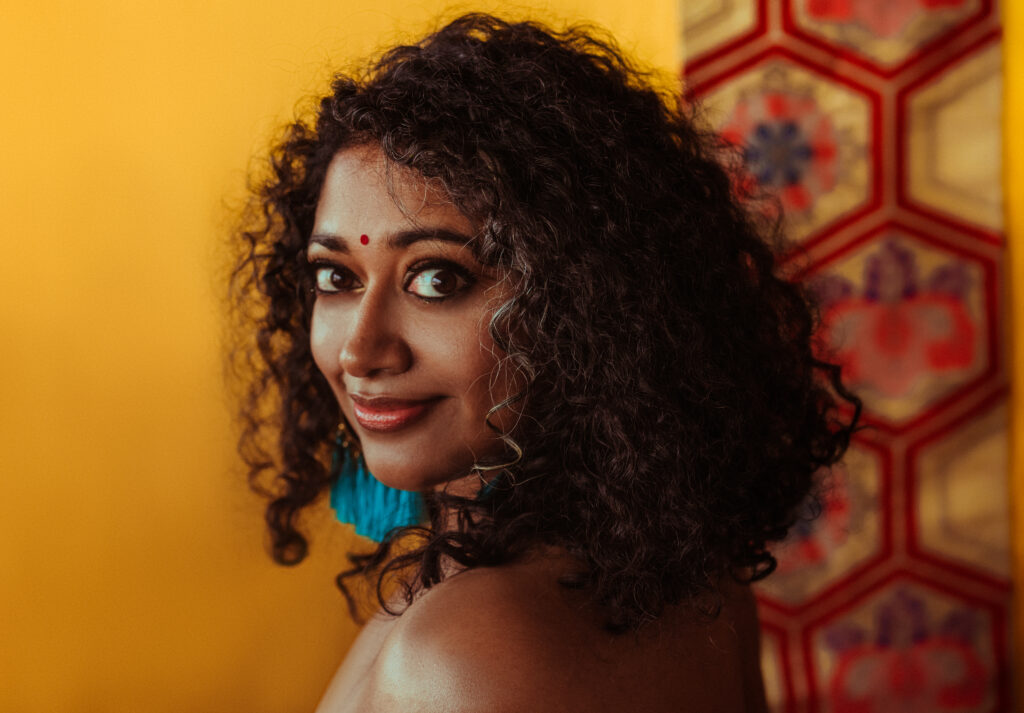 Annette Philip is an award-winning musician, educator, and arts entrepreneur. A seasoned recording and touring artist, composer, pianist, and voice-over actor, she is an Emmy-nominated TV personality and bonafide sari connoisseur, with roots in Kerala, India.
Creating community through art and conversation is at the core of everything Annette does. The first Indian musician to be invited to join the faculty of Berklee College of Music, Annette founded the Berklee Indian Ensemble and is the Artistic Director of the Berklee India Exchange institute. Under Annette's leadership, the Ensemble evolved into a global viral phenomenon with over 300 million views (accounting for 70% of Berklee's YouTube views), created by a dynamic ecosystem of 500 musicians from 52 countries. Prior to her Berklee journey, Annette founded Artistes Unlimited in New Delhi, India which went on to become one of the country's most diverse arts collectives that infused a cappella music into the city, while inspiring several young musicians to take up music as a career.
Annette has spent over a decade touring the globe with the internationally acclaimed vocal quartet, Women of the World; disrupters in the a cappella world, singing in 37 languages and counting. She is also a consultant for holistic music pedagogy, with decades of experience as a master clinician and keynote speaker at global forums.
Do listen in to her inspirational journey – today, the 3rd of November, on our Show, Saat Samundar Paar, on MeraSangeet Gold – at 9:00 AM,1:00 PM,5:00 PM, and 9:00 PM – EST. You can also catch the interview on MeraSangeet East at 11:00 AM EST.