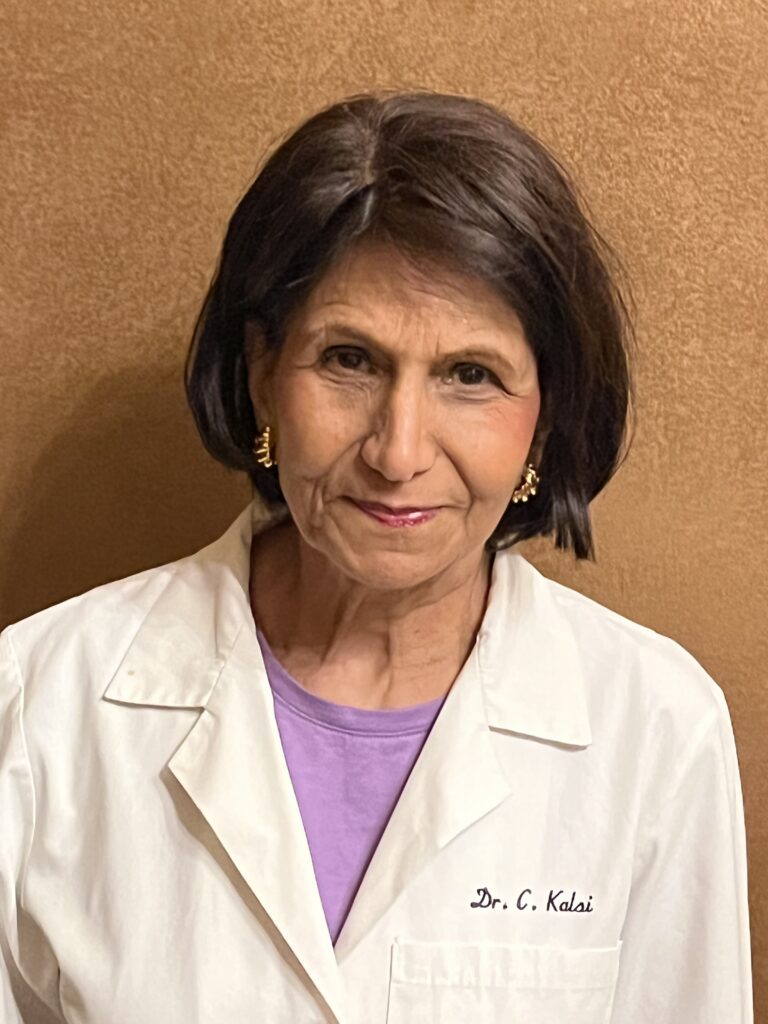 Dr. Charanjit Kalsi graduated with honors from M.S. University in Vadhorda, Gujarat. She received two Gold Medals: in Medicine and Obstetrics & Gynecology. She also received the President of India Medal for scoring high marks. After coming to the USA she did her internship and residency in Obstetrics & Gynecology and got her Board Certification.
Dr. Kalsi started her clinical practice in July 1976. She enjoyed taking care of her patients, some of whom she has known for 30 years! Dr. Kalsi found so much joy in delivering their babies and discussing family issues… She got to know their families and watched multiple generations grow up. She is now retired and misses her patients, though she does not miss the sleepless nights! Dr. Kalsi has passed the baton to younger physicians and knows her patients are well taken care of.
She is also a wife and mother of two grown sons who she is extremely proud of.
On our show, Saat Samundar Paar, she talks about her views on various issues – about women's right to reproductive freedom, and much more. In case you missed this earlier, do tune – in today, 21st October, on MeraSangeet Gold – at 9:00 AM,1:00 PM,5:00 PM, and 9:00 PM – EST. You can also catch the interview on MeraSangeet East at 11:00 AM EST