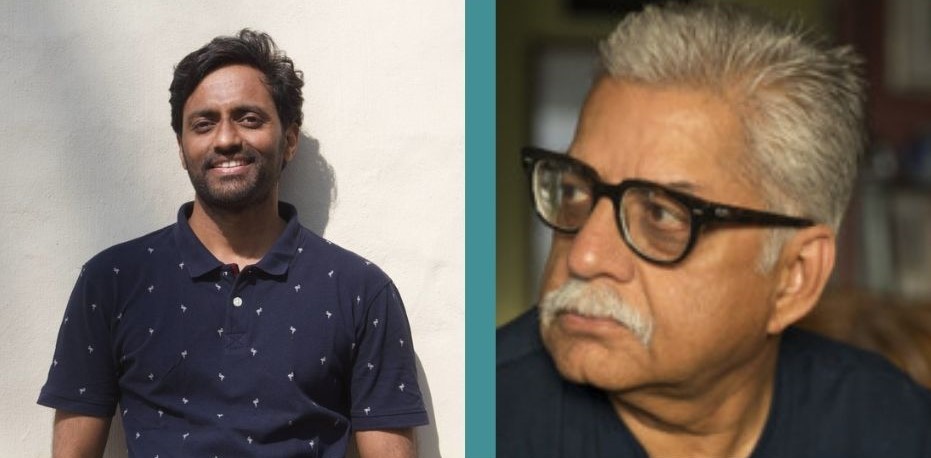 Kuldip is a technocrat and an independent filmmaker based out of Mumbai (Powai). He co-founded November Films under which his Gujarati feature film (Dhunki – as a writer and producer) released across 125 screens and is now available on Amazon Prime. Powai is his first directorial venture. His short film, Paroksh was selected at SAIFF(NY) and SIFF(Germany).
Rafeeq Ellias began his career in advertising with McCann Ericsson, followed by J. Walter Thompson and the Tokyo office of Ketchum McLeod & Grove. He has received over 40 awards in India and around the world, including 2 National Awards, 1 Emmy, 2 Art Directors Club of New York Awards, among others. One of his early documentaries, "The Legend of Fat Mama" on the Chinese community in Kolkata, has been screened extensively at festivals in New York, Seattle, Toronto, Manchester, Barcelona and Oslo. His public interest films for UNICEF were broadcast worldwide for which Star TV received an Emmy Award at the hands of actor Mia Farrow in New York.
Do listen- in to the conversations, on our Show, Saat Samundar Paar, today, 10 May, on MeraSangeet Gold, at 9:00AM,1:00 PM,5:00 PM and 9:00 PM – EST. You can also catch the interview on MeraSangeet East at 11:00 AM and 6:00 PM – EST. We talk about Kuldip's film, 'Powai' . We also talk and Rafeeq's Documentary, 'If Memory Serves me right' – Nominated for Best Documentary.