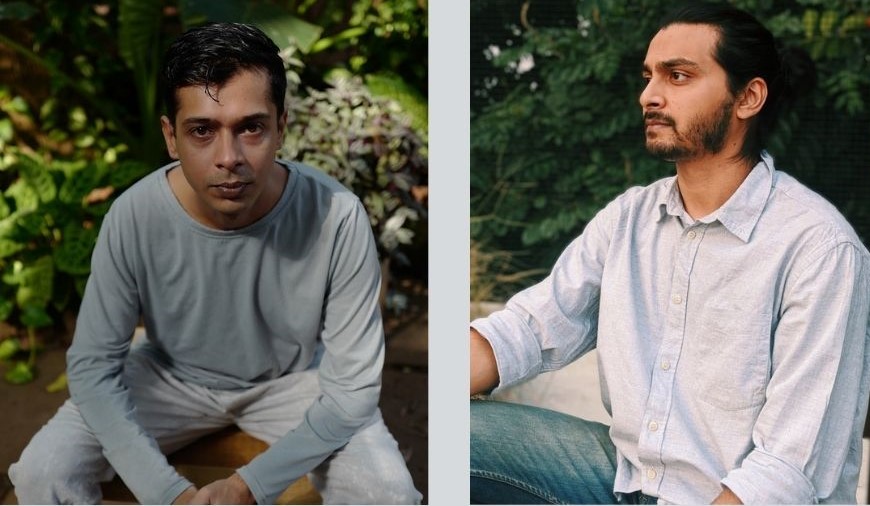 Kanti's work as playwright and director has been supported by British Council, National Theatre London, Royal Academy of Dramatic Art, National Theatre Scotland, HOME Manchester and Theatre Royal Plymouth. He was awarded Best Director at Thespo Theatre Festival X, Mumbai and performed lead roles in two feature films: Tasher Desh-The Land of Cards (dir: Q/2012/Netflix) and Madly Bangali (dir: Anjan Dutt/2010/Amazon Prime). In 2016, he returned to India to write and produce his first feature film Cat Sticks (MUBI) awarded a Grand Jury prize at Slamdance 2019. The Daughter, about which we talk today, made between 2020/21 is his directorial debut in narrative cinema.
Bharat Mirle is a self-taught, award-winning filmmaker from Bangalore, India. After a brief stint with journalism, he worked as a brand strategist in Bangalore for over 7 years. Since starting his professional film career in 2010 with award winning production house Nirvana Films, he has worked as a director and editor on commercial films, music videos, documentaries and short fiction films. His first feature film – The Road To Kuthriyar, being screened at the New York Indian Film Festival, 2022, was also part of 'Film Bazaar Recommends' at the 2020 NFDC Film Bazaar and had its world premiere at the 2021 Busan International Film Festival.
Do listen- in to this conversation, on our Show, Saat Samundar Paar, today, 13 May, on MeraSangeet Gold, at 9:00AM,1:00 PM,5:00 PM and 9:00 PM – EST. You can also catch the interview on MeraSangeet East at 11:00 AM and 6:00 PM – EST.