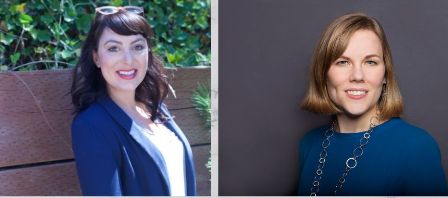 Rose Clouston has been the Texas Democratic Party's Voter Protection Director since 2020. She leads the organization's efforts to educate, empower and support voters as they navigate Texas's repressive voting laws – and fight back against them. Prior to joining the Texas Democrats, Rose served as the Director of Online Training at the National Democratic Training Committee and as National Coordinator at the Lawyers' Committee for Civil Rights focused on their Election Protection program.
Hannah Howell joined the Texas Democratic Party as the Voter Registration Director in January. She partners with Democratic activists and community leaders to implement large-scale, volunteer-driven voter registration drives to identify eligible unregistered voters and provide convenient, accessible opportunities to register to vote. Prior to joining the Texas Democratic Party, Hannah led similar statewide voter registration efforts in Arizona and Washington State.
So, if our listeners in Texas missed this earlier – for questions on voter registration, the requirements for the unregistered voters, and much more, do tune – in, again, on 2nd October, on MeraSangeet Gold at 2:00 PM EST and on MeraSangeet USA at 5:00 PM – EST.